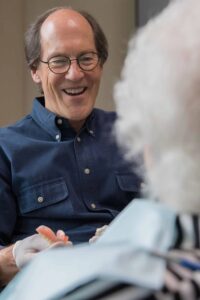 Silverdale Dental Center Offers Excellent, Affordable Dental Care
When your teeth or gums hurt, they need immediate attention. A toothache should never be ignored since decay can advance quickly. When neglected, a tooth that may have needed only a small filling can require a crown or even a root canal. It is critical to get the care you need, when you need it. At Silverdale Dental Center, we realize that dental work is not always convenient, especially when budgets are tight, but we offer you affordable dental care in Silverdale, WA.
Convenient Monthly Payments With CareCredit & Alphaeon Credit
You can enjoy the beautiful, healthy smile you deserve now and finance your treatment with CareCredit or Alphaeon Credit. These financing options allow you to make monthly payments, with no-interest promotional periods. If you are interested in these affordable dentistry options, please ask us about it at your visit, and we can provide you with all of the information you need to apply.
We Accept Most Dental Insurance Plans
Dental coverage can reduce your out of pocket expenses for treatment. We are happy to provide you with a comprehensive treatment plan and estimate of what your benefits may cover. We are also happy to submit forms to your insurance provider.