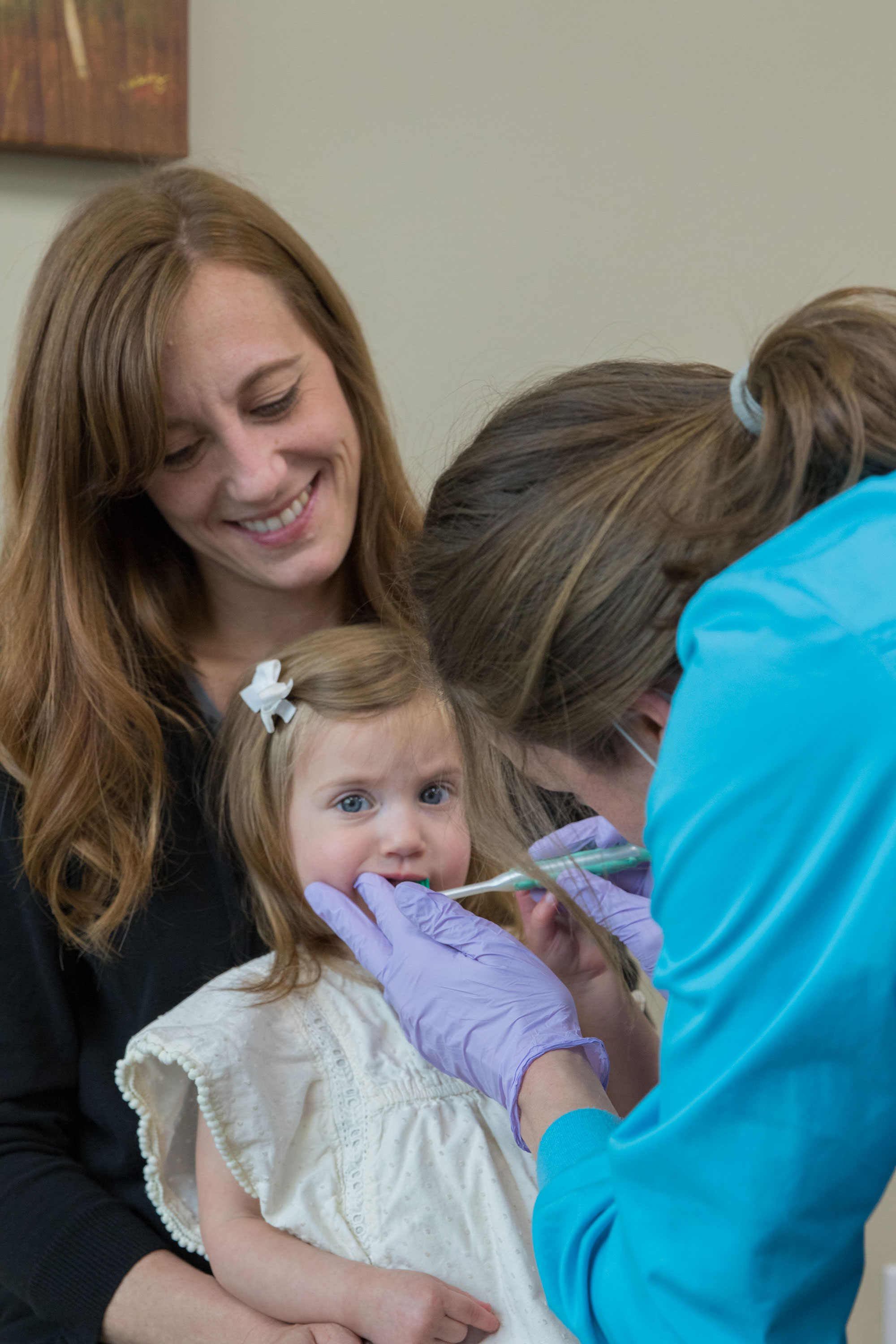 Gentle Pediatric Care from Your Child's New Dentist
We have the expertise to treat little smiles, from infants to teens. You can trust our pediatric dentist and assistants in Silverdale, WA to take excellent care of your child's teeth and gums. We know that first visits can cause anxiety for patients of all ages and we strive to make this and every visit a positive, productive one. Establishing good relationships with dentistry, from an early age, results in healthy smiles for a lifetime.
What to Expect at Your Child's First Appointment
Preventive dentistry will ensure that your child's teeth and gums remain healthy. Regular cleanings remove the plaque and bacteria that threaten oral health, while exams allow us to quickly identify indicators of decay or infection. You can download your child's new patient paperwork here to expedite your time waiting during your first appointment.
Education is Critical to Maintaining a Healthy Smile
We will provide your child with the information and tools to care for their teeth and gums with proper brushing and flossing techniques. Our friendly staff implement the "tell, show, do" method when treating your child to prevent any anxiety. Your child's new dentist will also serve as an excellent source of knowledge for all of your questions and concerns about maintaining your child's oral health at home.