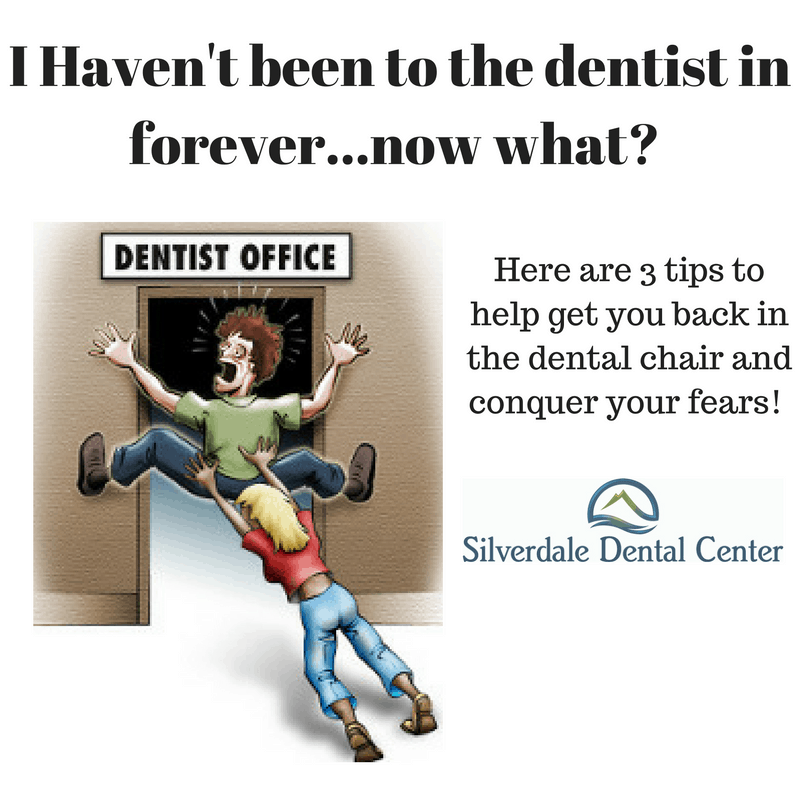 Tip 1: Start with a call to your dental insurance. This is an easy step and it doesn't involve any of those scary dental instruments. Call your dental insurance and make sure you are still eligible and all of your information is up-to-date. Our team at Silverdale Dental Center will need that information when making your appointment
Tip 2: Invest in some fresh, new oral care products. Buy a new toothbrush, floss and a new mouthwash. Sometimes you just need a kick-start to your oral care routine. Think about investing in an electric toothbrush to help you get the job done even better. Our dentists and hygienists at Silverdale Dental Center can recommend excellent products when you come in to see us! You will be amazed if you start brushing, flossing and rinsing a few days or even weeks before your first appointment how much more confident you will feel during your exam. And if you are new to flossing, try flossing just one tooth a day! It may sound silly but if it gets you started on a fresh path that's all that matters!
Tip 3: Make a list of any concerns you have before coming in to see us. A list of sensitive spots, pain or even concerns you may have about receiving treatment will allow our dentists and hygienists to take the best care of you as possible. We know many people have fear of the dentist caused by experiences in the past, let us work together and overcome those fears together. Our team at Silverdale Dental Center is not here to shame you or make you feel bad about staying away from the dentist, we are here to support you and help you reach your own personal goals. We will do our best to address all of your concerns and make a plan that works for you!
So conquer those fears and call us today, sometimes that first step is the hardest! We promise you will not be disappointed in our incredible team of dentists, hygienists, assistants and staff here at Silverdale Dental Center.