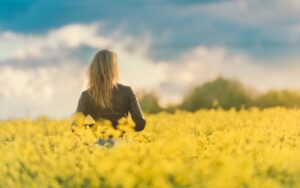 Some patients need bone grafting during the dental implant process, and that's normal! A jaw bone graft can make dental implants possible. Remember, that's the goal—along with giving you the new teeth you need.
When you visit us for your FREE implant consultation, we'll find out if you need one or not and give you professional advice about it.
What Is a Bone Graft?
As we get you ready for implant surgery, your dental specialist will take dental x-rays of your teeth and jaw.
We'll make sure that your jaw is thick enough to hold a new tooth implant—so that your tooth crown, bridge, or denture will be stable.
However, if your jaw is not thick enough, your family dentist might recommend bone graft surgery. What is that?
A bone graft is a short procedure for adding material to the bone.
Over time, this stimulates the jaw to naturally grow and thicken.
Your jaw will become stronger and thicker—ready for an implant.
Bone grafts have been used for more than a hundred years. At our dental practice, we provide bone grafts in one convenient location, along with other implant services.
Benefits of Dental Bone Grafting for Implant Dentistry
The purpose of a bone graft is to bring you the dental health and stability that dental implants in general give you. This includes:
Eating a wide variety of foods
Being confident in your smile in all relationships
Protecting your other natural teeth (which start to move toward an empty tooth socket)
A long-term investment in new tooth roots, which can support a dental bridge, crown, or denture
The tooth implant process gives you one or more tooth roots you'll be able to use for the rest of your life. And bone grafting gives the jaw bone thickness needed for the treatment to be successful.
How Does a Dental Bone Grafting Procedure Work?
First, you'll visit our office in Silverdale for a FREE implant consultation.
We may find that a dental implant would be perfect for you—except that you also need a bone graft as part of the implant procedure.
If you agree, we'll schedule the procedure, which includes:
Cleaning and preparing the surgery site
Adding bone material to the site
Completing the procedure in 1–2 hours
An at-home recovery period
It can take a few months for your bone graft to help your jaw create new bone cells.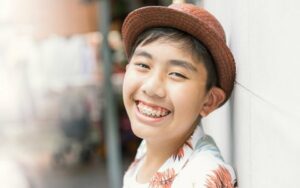 What Is a Sinus Lift?
A sinus lift is a special bone graft sometimes needed on the upper jaw. The tooth roots of the upper jaw can get very close to empty spaces called sinus cavities.
If you need a replacement tooth in this area, we can perform a sinus lift to add more bone material.
Then, the regular dental implant steps will proceed as usual.
A Bone Graft Teeth Can Depend On
We provide several high-quality materials for bone grafts, including:
Imitation bone, which includes ceramic, bioglass, polymer, and other materials
Natural substances called "alloplastics," such as calcium carbonate
Bone from another part of your own body
Donated human bone
Our family dental practice has served the Silverdale area for several decades now, and we have a large amount of experience creating bone grafts that are successful.
How Much Does a Bone Graft Cost?
The bone graft step costs can vary greatly, depending on:
Insurance coverage
Size of graft
Material type
Don't worry, we'll discuss the bone graft or sinus lift that you need, including prices, the steps of the procedure, and what to expect.
Schedule Your FREE Consultation to Learn More about Dental Bone Grafting
Among all the tooth replacement options available, dental implants are the most long-lasting and stable. Many patients need a bone graft as a normal part of the process.
Why? Because we're giving you the highest chance that your procedure will be successful. A bone graft strengthens and thickens your jawbone naturally, preparing you for a stable dental implant.
Call Silverdale Dental Center for a FREE implant consultation and all the dental services you need for a beautiful smile!