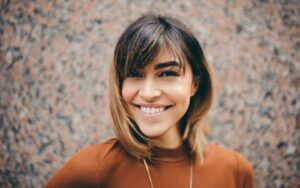 Silverdale Dental Center offers several great treatment options to restore our patients' teeth. For those with chipped, cracked, or otherwise damaged teeth, you may benefit from a porcelain crown.
A porcelain crown, or cap, is a cover that protects the top of a tooth. This allows us to repair a tooth, restoring its look and functionality without having to take the tooth out. They are a great option to get your smile back!
Porcelain Crowns and Cosmetic Dentistry
Crowns are typically used to restore and preserve a decayed, cracked, or broken tooth. Crowns are also used to correct some cosmetic tooth problems, making them a great treatment option for healthy but stained or miniature teeth.
You Might Need a Crown if You Have:
A tooth with an opening on the surface from a recent root canal surgery
An existing crown that is not fitting right
Decayed or damaged teeth that need to be restored
A bite problem or cosmetic tooth problem
Cracked or broken teeth with big cavities or old fillings
Dental Crown Procedure
It usually takes two dental visits, with two or three weeks in between appointments, to restore teeth with a crown.
First Visit: Your dentist will take an impression of the tooth and then use a temporary crown to protect the tooth until your next appointment. Your permanent crown will be made at the lab between visits, using the impressions or digital scan.
Second Visit: Before starting, the dentist will numb the tooth with a local anesthetic. To prepare for the crown, they will then remove any decayed part of the tooth, plus reshape and possibly rebuild the tooth.
Between Visits: Be sure to take good care of your temporary crown between visits and avoid hard or sticky foods. Be careful while flossing or brushing your teeth by doing so gently.
Third Visit: The permanent crown will then take the place of the temporary crown and we'll make sure your bite feels normal. After the correct fit is determined, we will cement the permanent crown into place.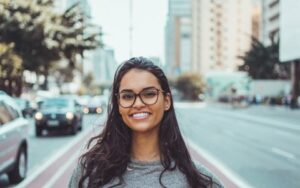 Bridges for Tooth Replacement
Silverdale Dental Center offers many tooth replacement options so that we can help a variety of patients restore their oral health. Just like crowns, they are made out of porcelain, which makes them strong and durable.
A dental bridge is one or more artificial teeth that are attached to dental crowns. This allows you to replace your missing teeth, without having to get dentures. The crowns help keep your prosthetic teeth in place, though implants may also be used to provide an even better foundation for your dental bridge.
How Porcelain Dental Crowns and Bridges Can Help
Porcelain dental crowns are used to repair damaged or decaying teeth without removing them. But what if you're missing teeth, or your tooth is so rotted you need to have your tooth extracted? Dental bridges are a great way to replace missing teeth and restore chewing function.
What Are the Advantages and Benefits of Porcelain Dental Crowns and Bridges?
Dental crowns and bridges improve your smile with artificial teeth that look and function just as well as your natural healthy teeth. Here are just a few of the other benefits and advantages that come with this treatment:
Dental crowns repair teeth without having to extract them.
You'll have a whiter, more even smile with crowns and bridges.
Crowns can restore teeth without irritating your gum line.
Dental crowns and bridges are very stain resistant, preserving your smile.
Bridges allow you to replace your missing teeth without extensive surgery.
Porcelain crowns can save a damaged or cracked tooth, preventing extraction.
Dental crowns and bridges last a long time, reducing the need for future visits.
Crowns help restore structural damage, relieving pain and discomfort.
Closing the gaps in your mouth with crowns and bridges helps prevent gum disease.
How Much Do Dental Crowns and Bridges Cost?
There is no such thing as a one-treatment-fits-all answer when it comes to oral health. That's why we work closely with our patients to develop the dental solution best suited for their needs. The number of crowns, which teeth need crowns, and whether a bridge should be considered are just a few factors that can impact the cost of your treatment.
We'll work together to find the treatment best suited for your budget and oral needs.
Share Your Smile Again With a Porcelain Crown From Silverdale Dental Center
Scheduling your next appointment is very easy, click the button below to contact us today! We here at Silverdale Dental Center look forward to doing what we can to help you improve your smile.