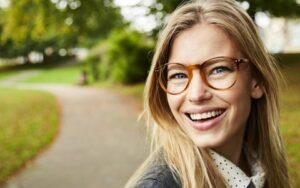 Silverdale Dental Center Places Dental Implants and Implant-Supported Dentures
Bridges and dentures aren't the only options for replacing missing teeth. The problem with many tooth restoration options, dentures, in particular, is that they are temporary, removable prosthetics. While dentures may look like your natural teeth, they will not feel like your natural teeth. The majority of denture wearers have issues with stability, comfort, and bone health.
Dental implants will make your smile feel and look as natural as ever. In areas where there are missing or severely damaged teeth, dental implants can easily fill in, making your smile look fresh and renewed. Implants are long-lasting, which also makes them a near-permanent option for replacing teeth.
Dental implants are effective, secure, and extremely durable; they will keep you smiling every day. For a permanent restoration, visit Silverdale Dental Center and we can provide you with advantages only available with dental implants.
Implants Overview
A dental implant is a device designed to replace missing teeth. Dental implants are made of titanium to ensure a strong and stable foundation for false teeth and are surgically set into the jaw bone where a tooth is missing. A denture or any replacement teeth and bridges will then be securely fit on top of the implant.
The implant is fused to the jaw bone through the process of osseointegration. Stability is added in between replacement teeth and the jaw bone through a dental implant procedure. The practice has become a common method for securing replacement teeth and hiding any tooth gaps in the mouth.
Surgery can seem scary, but dental implants have the highest success rate of any surgically-implanted device in medical practices. There is no need to be nervous, but numerous benefits to look forward to.
The Benefits of Dental Implants
There is a wide range of benefits to dental implants other than simply replacing a missing tooth. This includes the following:
A lifetime treatment. Due to their titanium construction, dental implants are designed to last a lifetime.
Bone loss prevention. By providing stimulation to the jaw, dental implants prevent bone loss and jaw deterioration.
Alternative to dentures. Dental implants are a sturdier, more permanent tooth replacement option that feels and functions like real teeth!
Increased jaw comfort. Lightweight, natural-feeling implants will help your mouth feel like it used to before tooth loss.
Improved eating and drinking. You'll find your implants make eating and drinking just as natural as having normal teeth.
Improved speaking. Your teeth play a huge part in how you articulate words, so you'll find it easier to speak clearly with dental implants.
Counteracted facial sagging. With greater jaw support, you'll guard your face against facial sagging and premature aging.
Same-Day Tooth Replacement
Dental implants have positively changed dental practices, and they can be beneficial to you, too. In some cases, surgery won't take more than a day, which isn't something most dentists can offer.
We have a great support system of dentists and assistants to keep you comfortable during the procedure. Recovery may take a couple of weeks to feel completely like yourself again, but once you do, you'll be able to enjoy your brand-new tooth for years to come!
Top 10 Reasons To Get Dental Implants
Still not sure if dental implants are right for you? Here are the top ten reasons we recommend replacing severely decayed or damaged teeth with dental implants:
They improve your smile.
They work just like real teeth.
Dental implants prevent bone loss.
They fit in well with your real teeth for a natural smile.
You'll be able to restore your smile.
You'll be able to chew food just as easily as with your real teeth.
Dental implants can last a lifetime. No wasting money on repeat visits.
Dental implants are far more comfortable than removable dentures.
You'll be able to speak easier than with removable teeth treatments.
You don't have to take care of them any differently than your real teeth.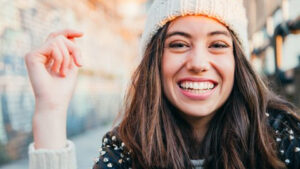 Dental Implants FAQ
What Are All-on-4® Treatment Concept Dental Implants?
The All-on-4® treatment concept is for patients who suffer from severe teeth loss or decay. With just four implants, we can replace all of the teeth in your upper or lower jaw with natural-looking implants. You'll be able to regain your smile, without having to deal with the downsides that come with relying on removable dentures.
We also offer five and six-implant options for patients with severe tooth and gum decay. Contact our dental team and schedule a free consultation with the specialist to find out which of our dental implant options is best for your mouth.
How Painful Are Dental Implants?
Our professional dentists use anesthetics during your dental implant operation. You should feel little to no discomfort during the treatment, with minimal pain once you head home. It typically takes about 24–48 hours for your mouth to fully adjust to the implant.
Over-the-counter painkillers are recommended for patients who feel discomfort after treatment, but contact us if you experience severe or lingering pain after a week and we can advise you further.
What Can I Eat After My Dental Implant Treatment?
We highly recommend sticking with liquids and soft foods for the first few days after surgery. After this, continue to eat soft foods that don't require a significant amount of chewing for the remainder of the first week after treatment.
Especially avoid acidic and spicy foods during this time, as they can greatly irritate your mouth as it adjusts to your dental implant. It is also important to avoid smoking after treatment for these same reasons.
How Much Do Dental Implants Cost?
Dental implant costs depend on many factors:
Whether you have dental insurance that helps cover the cost of implants
The number of teeth you're replacing
The location of your teeth
Type of anesthesia
We individualize our treatments for our patients, so reach out to us with any questions as we develop the best dental implant solution for your budget.
Get Your FREE Dental Implant Consultation
Schedule an appointment with us now to gain the comfort and health benefits you always wanted. Dental implants will provide you with high-tech teeth that will last you a lifetime. Your smile will look bright and radiant, adding confidence that might have been lost due to missing teeth.