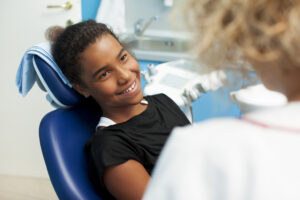 Silverdale Dental Center Goes the Extra Mile To Alleviate Your Dental Anxiety
Feeling nervous or experiencing dental anxiety is something that patients like you and others across Kitsap County face each day. Our entire team completely understands that your concerns are based on real worries and should never be trivialized or minimized.
If you're afraid of going to the dentist or need some help to feel more at ease while you're seeing us for dental treatment, sedation dentistry is a soothing solution that's effective and easy.
What Is Dental Anxiety?
The root of your dental anxiety is intensely personal and frequently caused by a past dental experience that was frightening or traumatic. Or, just like regular anxiety, sometimes the nervousness that you feel at the dentist doesn't come with a reasonable explanation. You're just nervous, and that's OK.
Maybe you:
Have a fear of needles or drills
Are facing more in-depth treatment
Struggle with teeth, or a gag reflex, that is sensitive
For these reasons, and so many more, we're here to help. Silverdale Dental Center gives you one-on-one access to a board-certified, trusted, and highly experienced anesthesiologist for the complete, compassionate care you won't find anywhere else.
Benefits of Sedation Dentistry at Silverdale Dental Center
It's easy to skip a trip to the dentist's office because of anxiety. We rationalize that we're too busy, will get to it later, and so on. But sedation dentistry can break that pattern and give you the power to take charge of your dental health. Here's what it gives you:
1. Relief From Pain
Oral sedation dentistry helps stop the pain of dental sensitivity, along with relieving the tension that causes general pain in the body. Plus, sedation helps you get the dental care you need to avoid the pain of cavities and other issues.
2. Better Health
Dental care improves your total physical health; for example, it can stop tooth infections that spread bacteria throughout the body.
3. Lower Anxiety
When your anxiety melts away, a trip to the dentist will be easy. That statement might seem unreal right now, but it can truly happen to you. We'd love to find the solution that reduces your discomfort—maybe even before you leave home.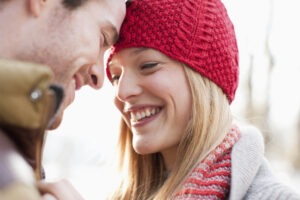 What Types of Sedation Do You Offer?
You can take comfort in knowing there is a safe and reliable way to help alleviate your dental anxiety and fear. You won't need to travel to a hospital or a different office where you'll feel even more out of place. Come to the family dentist's office you know, see the team you trust, and feel the difference sedation can make.
What Is Oral Conscious Sedation?
Usually administered in pill form, you'll get gentle relaxation that's minimal, yet highly successful, at helping patients of all ages overcome their fear.
What Is Laughing Gas?
This safe and beneficial form of sedation (also called nitrous oxide) involves breathing in laughing gas during treatment to help you feel at ease and pain-free, and the side effects wear off immediately after treatment.
What Is Intravenous (IV) Sedation?
Also referred to as "twilight sleep," IV sedation at the dentist has significant advantages for patients who are in need of more complex dental treatment that requires a little bit more time in the dental chair. The IV helps you fall asleep quickly and involves constant monitoring and adjustments until your dental work is complete.
What Is General Anesthesia?
General anesthesia is another sedation option for complete sleep while we work. You won't feel any pain or even remember your treatment. This is ideal if you're interested in extensive full-mouth reconstruction. We're carefully watching your vital signs the entire time to ensure your absolute care and safety.
Skipping the Dentist's Office Can Create Severe Problems Down the Road
Routine dental care can spare you from difficult appointments in the future. Getting a quick cleaning twice a year—with laughing gas or oral sedation—can easily:
Save you time and money by helping you avoid cavities and fillings later.
Spare you from more pain, like an infected tooth can cause.
Protect you from gum disease, tooth extractions, poor nutrition, and much more.
While you're at home and calm, it's a great time to strategize for your best health. Is it better to use sedation during short dental services now in order to avoid longer, major procedures later?
For Dental Treatment That Feels Like a Dream, Contact Our Office Today!
There's no need to feel embarrassed or ashamed about your dental anxiety; it is actually very common. Please talk to us about how sedation dentistry can dramatically improve your smile and your dental experience. We're here six days a week and always ready to listen.