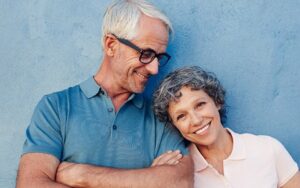 Kids are cute with a missing tooth, but as adults, we want to correct a missing tooth immediately.
A single lost tooth can put your gums and teeth at risk for infection. It might make you talk differently, adding a lisp or whistle to your words. You could feel embarrassed in pictures, giving presentations, or meeting people.
It's time to visit your Kitsap County dentist to get a replacement tooth. We have convenient and comprehensive tooth replacement options in one location in your community.
Benefits of Dental Implants at Silverdale Dental Center
New teeth at Silverdale Dental Center are usually placed with dental implants. These are new tooth roots made of titanium, which last a lifetime—a great investment.
Your dental specialist can attach a single replacement tooth to a dental implant. Alternatively, we can attach implant-supported dentures or a dental bridge to two or more implants.
Getting a dental implant at Silverdale Dental Center also means:
Speech issues caused by the missing tooth will improve
You'll be in a comfortable, patient-first environment
Your new tooth will be stable and long-lasting
You'll be able to eat your favorite foods again
You'll feel confident in social interactions
Your smile will look great
If you have any anxiety about dentistry, we also offer sedation dentistry, which lowers both anxiety and discomfort for patients. Ask about it anytime.
How Can I Fix Teeth That I've Lost?
When you lose an adult tooth, you have several options for replacing it. These include:
Traditional Dental Bridge: A short appliance that holds a new tooth in place.
Implant-Supported Bridge: A bridge attached to two or more implants.
Single Tooth Implant: A single new implant with a new tooth crown attached to it.
If you choose a singletooth implant, your family dentist will use the dental implant process to give you a new tooth root and a beautiful new tooth resting on top of it.
Don't leave an empty socket too long, because the bone can shrink—and nearby teeth may start to shift. Instead, protect your other teeth and your overall oral health.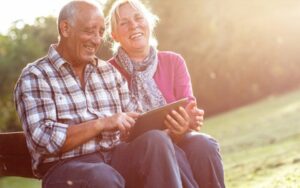 How Single Tooth Dental Implants Work at Our Dental Office
If you're interested in a dental implant, here's what you should expect. After being greeted by our friendly, patient-first team members, you'll get a free implants consultation:
Questions and Answers: The dentist learns about your dental health history and your specific needs and goals and invites you to ask your own questions, as well.
Checkup: The team checks your current oral health to be sure you're ready for implant surgery.
3D Scans: We capture dental x-rays to find the safest long-term position for an implant.
If we find you're a great candidate for an implant, we'll then take you through the implant procedure, which includes:
A Plan: We prepare for exactly how the surgery will go.
Bone Graft: If you need added thickness in your jawbone, we'll let you know and add it through a bone graft surgery.
Dental Surgery: Your dentist places a new titanium tooth root in place.
Recovery: You'll spend several months with a temporary tooth cap while your jawbone naturally bonds with the tooth implant.
New Tooth: We craft a beautiful new tooth that fits your smile, and place it on your dental implant.
To summarize, during your initial consultation, we'll make sure you're a good candidate. Then, we'll place the implant. Then, we'll place the tooth. Those are the basics!
Overdentures and Implants
There's a hidden benefit to this:
We could eventually use your implant with additional implants to give you comfortable fixed dentures.
Implant-supported dentures are a very popular option because they're not attached to the gums through a dental adhesive. Instead, they are attached to several permanent dental implants, making them stable, comfortable, and convenient.
In other words, each dental implant is a great investment and will keep serving you for life.
I'm Looking for the Best Implant Dentist Near Me
If you're in Bremerton, Silverdale, Poulsbo, Port Orchard, Belfair, Seabeck, Bangor, Sequim, Port Hadlock, Port Ludlow, Bainbridge Island, Suquamish, Kingston, Port Gamble, Quilcene, Hansville, Port Townsend, Chimacum, and Brinnon, then Silverdale Dental Center is your family dental care center.
With more than 48 years in the area, we have the experience you need. If you need a replacement tooth, don't let that empty socket bother you anymore. Call us for a FREE dental implant consultation today.