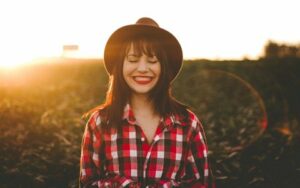 Whether you have officially been diagnosed with sleep apnea or your nonstop snoring is interrupting your ability to get restful shuteye, persistent sleep issues can range from mildly annoying to severe and concerning.
Regular sleep disturbances can not only prevent you from feeling awake and alert throughout the day, but they can also lead to a host of more serious health consequences.
The dentists at Silverdale Dental Center are uniquely equipped to treat sleep apnea! With the help of custom-fit devices designed to keep your airways open while you sleep, you can enjoy a marked reduction in loud snoring and a noticeable improvement in sleep quality.
Understanding Sleep Apnea
It is a medical condition in which your breathing is hindered while you sleep. It affects both males and females in all age groups and can occur more often in individuals with certain conditions or lifestyle factors, including the following:
Obesity
Narrow palate
High blood pressure
Chronic congestion
Family history of sleep apnea
There are three primary types of sleep apnea:
Obstructive sleep apnea
Central sleep apnea
Mixed or complex—a combination of the two
All types involve reduced amounts of oxygen while asleep, but obstructive sleep apnea is by far the most common.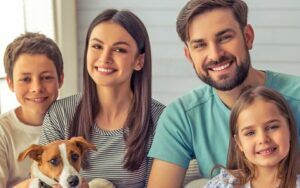 What Is Obstructive Sleep Apnea?
Obstructive sleep apnea is associated with soft tissue laxity that occurs while asleep. As your body relaxes while you doze off, the muscles and soft tissues of your mouth and throat become softer and looser, which can block airflow in your mouth and throat. Snoring, a common symptom of obstructive sleep apnea occurs when these relaxed tissues begin to vibrate in the compressed airway and produce a loud, often aggravating, sound.
A doctor, specialist, or another provider can diagnose sleep apnea, but the following symptoms are associated with the condition:
Loud snoring
Difficulty sleeping
Gasping for air while asleep
Periods of halted breathing entirely
Daytime fatigue
Headaches
Mood swings
Dry mouth in the morning
If left untreated, obstructive sleep apnea increases your risk of developing other conditions, including:
Heart disease
Heart attack
Stroke
Diabetes
High blood pressure
Mood disorders
In addition to these conditions, obstructive sleep apnea may make it difficult to maintain your quality of life, which can significantly impact your ability to function at work, school, home, and in social settings.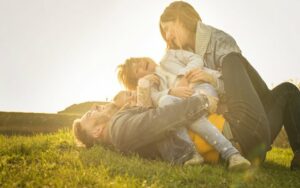 How Do Sleep Apnea Devices Help To Stop Snoring and Treat Sleep Apnea?
The treatments for sleep apnea involve opening the airways to allow you to breathe better while asleep, primarily through a machine or mouth appliance. These devices range in cost and invasiveness, but all work to comfortably hold your mouth and jaw in place throughout the night to promote better airflow.
Continuous Positive Air Pressure (CPAP) Therapy
For cases of moderate to severe sleep apnea, a CPAP machine is often used to apply continuous air pressure to your system and keep your airways open. A CPAP machine involves the use of a mask worn over the nose, mouth, or both areas, and can be customized through settings to find a level that works for you.
Bilevel Positive Air Pressure (BiPAP Therapy)
Like a CPAP machine, BiPAP therapy uses positive airway pressure to help you breathe more easily during the night. These machines, however, deliver varying degrees of pressure rather than continuous, consistent pressure, which can help if a CPAP machine's levels are uncomfortable or difficult to sustain.
Dental Appliances (Oral Appliance Therapy)
In addition to air pressure machines, dental appliances can help to reposition your mouth, tongue or jaw and allow for better airflow while you're asleep. They include:
Mandibular advancement devices (MAD). Snapping over your top and bottom teeth, a MAD looks like a sports mouth guard but provides additional support to keep your soft palate open and stable.
Mouth guards. These devices reposition your lower jaw to open your airways, which makes them a better fit for those with mild to moderate sleep apnea. While you can purchase and mold them yourself, they're likely to work better if professionally fit and molded.
Tongue-retaining devices. With the use of soft plastic, this device functions as a splint to hold your tongue toward your teeth and away from your throat. Though effective, they can be uncomfortable and cause excessive dry mouth.
Orthodontic devices. In many cases, dental crowding, bite problems, and jaw position can exacerbate the symptoms of sleep apnea. Orthodontic treatments such as Invisalign® clear braces can permanently alter the position of your mouth to provide some long-term relief.
Get the Sleep You Need With a Sleep Appliance Mouthguard
Contact the team at Silverdale Dental Center to make an appointment to discuss your anti-snoring device options or receive your own custom-fitted solution.