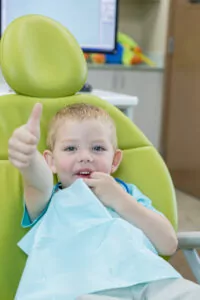 Did your last dental specialist not tell you what you needed to hear? Did their advice go against your best instincts about your health and teeth?
Before you begin the dental implant process, it makes sense to get a second opinion, just like you do with other medical issues. This affects your own dental health, and you deserve to get all the information you need—and a quote you can live with.
We offer a FREE second opinion consultation at Silverdale Dental Center. We know you need to understand your tooth replacement options before you get started. Contact Silverdale Dental Center to get an appointment.
Do You Need a Second Opinion on an Implant Consultation or Quote?
What concerns did you have about your first consultation about dental implants? See if one of these sounds right:
It was too expensive.
The dental clinic was too far from home and would be inconvenient to visit often.
The dental practice team didn't seem warm and friendly.
You felt rushed into a decision that went against your needs.
Someone said you were required to get other dental services before implants.
You didn't get to ask the questions that mattered the most to you.
You found negative online reviews of the dentist's office.
You would have to visit multiple specialists during the tooth implant process.
You felt uncomfortable at a dentist's office, even if you weren't sure why.
You haven't liked the other dental care you've received there.
The implant surgery is a major worry for you, and you need another consultation.
Dental implant costs and steps are new and stressful for many patients. We can put together a quote for you, along with answering your concerns, which may give you the relief and assurance you need.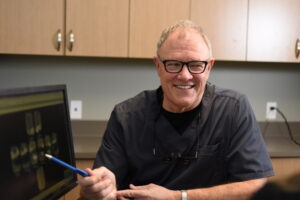 Do You Need To Feel Confident About a Potential Dental Provider?
Before a team starts the implant procedure, you want to have absolute confidence in them. They're going to be performing your surgery, after all.
At Silverdale Dental Center, we strive to make every patient feel welcome and comfortable. We've served this community for more than 48 years, and we're a heart-centered, patient-first environment.
Our comfortable amenities, free consultations, emergency services, and more are all designed to take care of your needs, and concerns. We hope we can win your trust and provide a positive experience while we give you new teeth.
Call for Your FREE Dental Implant Second Opinion
It's important for a dental implant consultation to be FREE. We want it to be zero risk for you because people should be able to get answers about dental implants at no cost.
It's okay to want a second opinion. Even though your first dentist is excellent at many things, they might have missed something in your implant consultation. By getting a second opinion, you're being diligent and ensuring your own best health and safety.
Please call Silverdale Dental Center to set up your complimentary appointment. Let's get you on the path to a beautiful new smile!