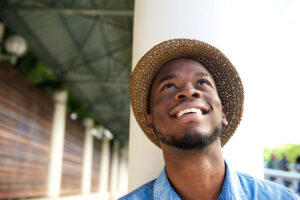 What Happens If I Avoid the Dentist?
Unfortunately, if you avoid dental services, your dental health can deteriorate. Bacteria could find a foothold in a cavity or root canal and begin multiplying.
An infection can migrate between teeth and even travel to other parts of the body through the bloodstream. Teeth can also weaken and break when you neglect the dentist's office.
Dental anxiety is painful, but cavities, infections, root canal issues, and gum disease are even worse.
How Do People Develop Dental Anxiety?
Some patients have gums or teeth that are actually more sensitive than others. Dentistry is more painful for them, so they dread trips to the dental office.
Others had painful or frightening early experiences at a young age and then kept feeling anxiety and stress associated with any dentist in the future, even when later experiences improved.
Sedation dentistry can keep you calm and comfortable, helping you build new, positive habits and experiences with your dentist—along with improving your dental and overall health.
Does Dental Sedation Make Treatment Painless?
Sedation puts you into a state of calm, peace, and relaxation. That's because it affects parts of your brain associated with anxiety and stress. Relieving anxiety helps patients tolerate discomfort better.
At the same time, we often use a combination of local anesthesia and laughing gas or oral sedation to relieve both stress and pain together.
Does Dental Sedation Have Side Effects?
Sedation usually has minimal side effects. Laughing gas, for example, is so mild that we often use it for children with dental anxiety. Side effects such as nausea or headaches are rare.
We carefully select well-known drugs with few side effects for oral sedation dentistry. They sometimes cause headaches or memory loss about the appointment, which are worth defeating anxiety for many patients.
What Type of Dental Sedation Do You Give Your Patients?
At Silverdale Dental Center, your dentist in Kitsap County, we have a wide range of types of sedation, including:
Laughing Gas: Just by breathing, anxiety disappears.
Oral Conscious Sedation: Simply taking a pill to produce relaxation and even drowsiness.
IV Sedation: Become sedated through a monitored intravenous line.
General Anesthesia: Full sleep dentistry, in which you'll be unconscious for the procedure.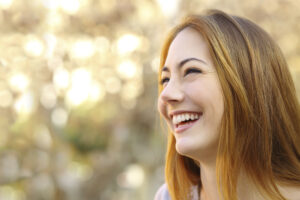 Do I Need To See a Special Laughing Gas Dentist?
No. We conveniently have laughing gas and oral sedation available here at each of our dental chairs.
How Does Laughing Gas Work?
Many have heard of it, but what does laughing gas do? You'll inhale the air and laughing gas, breathing normally. Then, your nerves will start to loosen up and you'll feel a sense of calm and comfort. You might not laugh, but anxiety should not affect you anymore.
Is Oral Sedation Safe?
Yes. We only choose drugs we ourselves are comfortable with. They've been carefully researched and used to help thousands of patients. We'll also check over your medical background to see if you have allergies to similar drugs.
Do I Need to Miss Work or School?
If you use laughing gas, you'll be able to return to your routine after your appointment. It leaves your system quickly.
When you take conscious sedation drugs, get a sedation IV, or undergo general anesthesia, you'll need someone with you to drive you here and then home for immediate rest.
Does Dental Sedation Put Me To Sleep?
Most dental sedation does not put patients to sleep. Laughing gas simply calms the nervous system. Oral sedation and IV sedation sometimes cause drowsiness, although most patients stay conscious.
The only true sleep dentistry is general anesthesia, which renders patients unconscious.
What Happens After Dental Sedation Is Used and the Treatment Is Finished?
Here's what to expect after each type of sedation:
Laughing Gas: The laughing gas will quickly leave your system, and you'll be able to drive yourself and go about your day as before.
Oral Sedation or IV Sedation: You may stay drowsy and could forget what you're doing. You'll need someone to drive you home!
General Anesthesia: Your reflexes and concentration will be impaired. You may need time in a recovery room and will need someone to drive you home.
For More Information, Call Silverdale Dental Center Today!
At this point, you're just getting more information. You can call us or even have a friend or family member call and ask about sedation dentistry.
We're well-known for providing almost 50 years of family dental care to this community. We'll keep you comfortable, answer all your questions, and always be compassionate about your dental anxiety or sensitivity.
Let's have a conversation about how to improve your health and keep you smiling. Contact Silverdale Dental Center today!