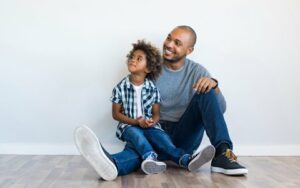 Invisalign® is an alternative to traditional braces that offers a flexible and convenient way to straighten your teeth with nearly undetectable clear aligners. Because the Invisalign treatment is customized for you and your teeth, the cost of your treatment will depend on your individual needs.
At Silverdale Dental Center, we offer Invisalign clear braces because of there comfortable, effective aligners that powerfully and safely transform your smile without the use of bulky metal braces. We believe everyone deserves to enjoy a straight, attractive smile; that is why we make it easy for you to get the right value for your treatment.
Come In for a FREE Consultation!
Silverdale Dental Center offers free consultations to determine whether Invisalign clear aligners are right for you. We'll give you an exam and help get you started on the path to a straighter smile. At these appointments, you'll be able to ask questions, review your choices, discuss payment options, and discover if the Invisalign process can give you the results you want.
Invisalign® Clear Braces Payment Options
We take the time to outline your financial options before beginning any treatment. Invisalign treatment costs vary from patient to patient, and we strive to make every treatment affordable and accessible no matter your budget.
Our practice offers multiple payment options, including:
Cash or check
Credit cards, including Visa, Mastercard, Discover, and American Express
Dental and orthodontic insurance
CareCredit Healthcare Financing
Alphaeon credit financing
Our staff will go through all payment options at your consultation, as well as give you a full estimate of your total treatment cost, so you can select the financial arrangement that works best for you.
Your Insurance May Cover All or Part of Your Invisalign® Treatment
Those patients with dental insurance coverage are often surprised to discover that their program includes coverage for their Invisalign® orthodontic treatment. Our staff will verify your coverage and help you obtain the maximum benefits that your policy provides for your custom aligners.
You Can Use FSA or HSA To Pay For Invisalign® Clear Braces
If you have a health savings account (HSA) or flexible savings account (FSA), you can use the funds to cover dental and orthodontic expenses—including Invisalign® clear braces. The staff at Silverdale Dental Center can assist you in using these funds, whether your benefits provider can pay for treatment directly or reimburse you after out-of-pocket payment.
Invest In Yourself With The Invisalign® Smile Straightening System
You can't put a price on self-confidence. If you struggle with smile insecurity but aren't certain you can afford the treatments needed to correct troublesome dental crowding, tooth gaps, bite problems, or misalignment, it can feel discouraging.
We believe everyone should have the confidence and self-assurance that comes with a straight, beautiful smile. Our practice makes it possible to invest in yourself with Invisalign® clear braces by providing multiple ways to make the treatment affordable and accessible for a variety of budgets.
What's Included In My Invisalign® Care Package?
Our staff will guide you through your treatment options and provide a quote for every step of your treatment. Your Invisalign® Care Package will include:
Free Consultation | Your first appointment will be free of charge. Here you can receive an orthodontic evaluation, get scans and imaging, explore treatment options and discuss a variety of payment solutions.
Customized Clear Aligners | Your clear braces are molded to custom-fit your teeth. Every week, you will have a new set of aligners to continue your progress toward a straighter smile.
A Convenient Case | Your starter kit will include a case to safely store your clear aligners when they are not in your mouth. This case makes it easy to protect your aligners from loss or damage and keep track of your trays.
Check-ups and Adjustments | The cost of your periodic checkups and Invisalign aligner adjustments is included in your initial quote, so you don't have to worry about hidden costs with each visit.
Emergency Care | The Invisalign system is generally safe and comfortable, but accidents happen, including lost aligners and worrisome irritation. When something like this happens, our office can schedule an emergency appointment to keep your treatment on track.
Retainers | In order to maintain your straight smile, we include the cost of a retainer in your initial package quote.
Call Today To Invest in Your New Smile!
Ready to explore what Invisalign clear aligners can do for your smile? Give us a call today!
Get Your FREE Invisalign® Consultation
A straight, beautiful smile is an asset to both your appearance and your confidence. If you're considering Invisalign® clear braces to help you achieve the smile of your dreams, you may have questions about whether this system is right for your teeth, your budget, and your lifestyle.
Silverdale Dental Center offers a free evaluation appointment to determine whether you're a candidate for Invisalign®, as well as answer any questions you may have and help you get started with a personalized treatment plan.
Start Your FREE Invisalign® Consultation
Your Invisalign® treatment can begin sooner than you think. A free Invisalign® assessment is just one phone call away. Call our practice to find a convenient day and time that works for you and your schedule.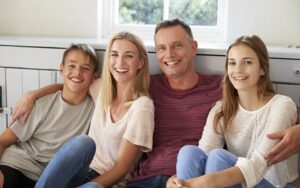 The Best Deal, the Best Reviews, & the Most Experience
Orthodontics can seem overly costly and unattainable. While a straight smile is an investment, we believe all of our patients deserve first-rate service with a clear treatment plan—including transparent, and straightforward treatment options.
At Silverdale Dental Center, we take pride in offering award-winning Invisalign® treatments with affordable payment options for all of our patients.
What This Means for You
When you choose Silverdale Dental Center for your Invisalign clear braces, you're choosing an official Diamond-tier Invisalign® provider with outstanding, patient-centered service. Our staff goes above and beyond to answer any and all questions you may have and prioritize your smile goals, as well as the health and well-being of your teeth.
What Is All-Inclusive Invisalign®?
Money should never be an obstacle to achieving a straighter, healthier smile, which is why we offer all-inclusive Invisalign treatments to our patients. Our full-package solutions include:
A free initial consultation
Scans, imaging, and impressions
Custom Invisalign clear aligners
Storage case
Additional aligners
Check-ups and adjustment appointments
Maintenance retainers
We discuss the total cost of your treatment at your first appointment, so you don't get hit with hidden fees or unexpected costs in the middle of the process. Your treatment continues until your teeth are finally in the right place, and we are with you every step of the way.
Find Out How Invisalign® Braces Can Change Your Life
Invisalign's cutting-edge system offers a level of flexibility not afforded by traditional metal braces. These clear aligners are nearly invisible while worn, and can be removed while eating, drinking, or brushing your teeth. Your Invisalign aligner trays are custom-fit to your teeth and formed from safe, BPA-free plastic to shift your teeth into place gradually and painlessly.
The Invisalign system can better your smile in a variety of ways, including:
Correcting bite and jaw misalignment
Preventing plaque buildup
Making it easier to brush, floss, and clean your teeth
Reducing the risk of dental decay
Preventing gum and periodontal disease
Creating a more appealing smile
Boosting your confidence
A straight smile can have a significant impact on your self-esteem. If you're ready to discover what Invisalign clear aligners can do for your smile, the first step is to make a consultation appointment. Call us today to get started!
What Happens During a Consultation Appointment?
At Silverdale Dental Center, the road to a gorgeous, uniform smile with Invisalign® clear braces starts with a complimentary consultation. At this appointment, you can expect:
A dental health check to ensure you're a candidate for Invisalign invisible braces.
A smile analysis to diagnose the state of your smile.
An experienced professional ready to answer your questions and concerns.
A full picture of the cost of your Invisalign treatments and your payment options.
High-tech imaging to map out your treatment journey according to your ideal results.
The highly-experienced staff in our practice utilizes cutting-edge technology to design an accurate, efficient Invisalign® treatment plan for you and your smile. Your Invisalign® clear aligners are guaranteed to be the perfect match for your teeth so you can enjoy beautiful results as swiftly and effectively as possible.
Are You Ready for a Beautiful New Smile? Call Silverdale Dental Center Today To Schedule Your Free Consultation!
With several payment options and customized treatment plans, the smile of your dreams can become a reality sooner than you think. Contact Silverdale Dental Center to schedule your first FREE appointment to assess your candidacy for the Invisalign system.