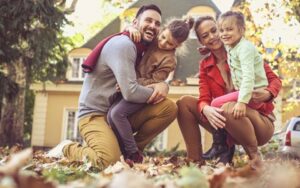 Your Cosmetic Dentist in Kitsap
Silverdale Dental Center is the go-to treatment center for those who want straighter and whiter smiles. Our great team of experienced dentists works hard to provide quick, effective, and professional cosmetic treatment solutions.
Below, you can read on for a basic overview of some of the fantastic cosmetic dental treatment options available from our team. This includes the following cosmetic services:
Professional teeth whitening
Porcelain veneers
Dental crowns and bridges
Cosmetic fillings and replacements
Pediatric cosmetic dentistry
The All-on-4® treatment concept
Mini and dental implants
Implant-supported dentures
Cosmetic bonding
Black Triangle closure with Bioclear
Diamond Plus certified Invisalign® clear braces
Professional Teeth Whitening
Silverdale Dental Center offers quick and cost-effective teeth whitening treatments for our patients. Your teeth will look noticeably whiter after just a couple of weeks of treatment!
Our teeth whitening procedure is very simple and allows you to brighten up your smile from home. We take an impression of your teeth, then provide you with a custom-fitted tray and our bleaching gel that is far more effective than store-brand teeth bleach.
When you run out of whitening gel, simply give us a call to let us know more is needed, and we'll set some aside for you at the front desk for quick and easy pickup! Visit this page to learn about how you can brighten up your smile with our teeth whitening program!
Invisalign® Clear Braces and More
Do you or your children want to straighten your smiles without resorting to tired old metal braces? Then Invisalign clear braces are a fantastic solution for you! Similar to retainers, Invisalign uses custom-made trays that are fitted to your teeth in a way that helps them straighten your smile more quickly than bulky metal braces.
Silverdale Dental Center is proud to be a Diamond Plus-certified Invisalign provider. That puts our team of dentists in the top 1% of Invisalign providers in the nation. Visit this page to learn more about how you can benefit from Invisalign orthodontics!
Black Triangle Closure With Bioclear
Many adults have black triangles, which are clinically known as open gingival embrasures.
Black triangles can result from bone loss, the recession of the gum line, and sometimes movement of the teeth. Dark spaces between teeth can age a smile. Teeth with black triangles are also prone to food accumulation and tartar build-up.
In cases where the enamel is perfectly healthy, teeth do not need to be masked with veneers. Using the Bioclear Method, we can conservatively close these gaps to rejuvenate your smile with a special cosmetic bonding technique.
Composite Bonding, Porcelain, and Prepless Veneers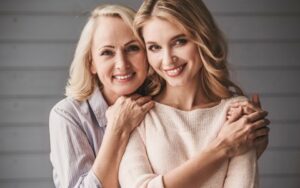 What Is Bonding?
When teeth have minor cracks or chips dental bonding can patch up the tooth and give your smile a new shine. Composite bonding is a moldable material that we can form into whatever shape we need to repair teeth. We can match the color of the bonding to your tooth as well!
What Are Veneers?
Porcelain veneers are custom-made shells that are professionally designed and fitted over damaged or discolored teeth. This is the best treatment option for those who have chipped, broken, miniature, or stained teeth. Veneers are long-lasting so you can have a smile solution for many years to come.
What Are Prepless Veneers?
Prepless, or chairside, veneers are a quicker and more affordable solution than porcelain veneers. A composite resin is directly bonded to your tooth, then polished off to provide a smooth and natural look. Chairside veneers are a great alternative to porcelain veneers for simple cosmetic improvements.
Dental Crown and Bridges
For those with severely decayed or cracked teeth, dental crowns may be able to restore both aesthetic look and function without removing the tooth. A dental crown is a cap placed over the top of a tooth. Crowns help your broken teeth look and function just like your natural ones.
We may also use a dental bridge to restore your smile if you have multiple missing teeth. Dental bridges are false teeth that stay in your mouth by attaching to your natural teeth or implant. You can learn more about these treatments by visiting this page.
What Does Cosmetic Dentistry Cost? How Much Is Cosmetic Dentistry?
The cost of cosmetic dentistry varies from person to person and treatment to treatment based on the following:
Oral health of the patient
Whether any prior dental work is needed
How much is covered by insurance
How long the service takes
The scope of the treatment
You can find out more about how much our services cost in our FREE cosmetic consultation appointments.
Plan Your Journey to a Perfect Smile by Giving Us a Call Today!
Silverdale Dental Center wants to be the go-to dental home for all of the great families that make up our Western Washington community. We're open six days a week for appointments, and offer extended evening hours to accommodate busy patients.
We also offer FREE consultations to help you determine the best treatment options for your individual oral needs.
Reach out to us to learn how you can improve your smile with your next visit to Silverdale Dental Center!