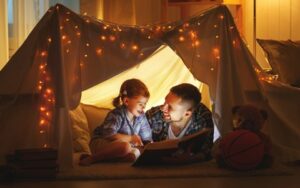 Dental implants represent one of the most exciting tooth replacement options. If you're missing a tooth or teeth—or have a damaged tooth—contact Silverdale Dental Center for a FREE implant consultation.
Understanding the Dental Implants Process
If you need a new tooth, your family dentist will take you through a simple dental implant process, and it all happens at Silverdale Dental Center. You don't need to visit any other clinic.
Getting a new tooth involves:
An Exam: Your dental specialist will give you a checkup of your oral health and the specific damaged tooth or tooth socket.
Scans: Often a 3D x-ray or cone beam scan is needed to evaluate the amount of available healthy bone. This ensures your jaw is prepared for an implant.
Records: We also evaluate your dental health by reading your health and dental records. We'll offer any general dentistry services needed to prepare you for dental surgery.
Q&A: Ask us more about the dental implant steps, costs, schedule, and anything else you need to know.
The goal of the tooth implant process is to give you a new tooth (called a dental crown) that is attached to your dental implant and implant abutment.
Let's discuss how that will work.
Dental Implant Surgery
Implant surgery leads to one of the safest and most successful of all dental services. Very often, dental implants become stable new tooth roots with no complications. Helping maintain that track record, we take 3D scans of your jaw and plan precisely where your new implant will rest and how the surgery will go.
Do you need sedation dentistry for greater comfort and relaxation? Just let us know beforehand, and we can add the sedation you need to the basic anesthetics we use.
How long does a dental implant procedure take? About one hour.
Abutment and Crown Placement
Once your implant is placed, it often takes two to four months for the jawbone to naturally bond with it.
When this is complete, we'll put together your new tooth. This includes:
The Implant: The new tooth root that is naturally bonded to your jaw, similar to a natural tooth root.
An Abutment: A connector between the implant and the new tooth.
The Crown: The new tooth, customized for the tooth color and shape you need. Made of high-quality materials, your tooth will look and feel like the real thing!
If you need two or more new teeth, we can place two or more implants and mount an appliance on them—either a dental bridge or implant-supported dentures.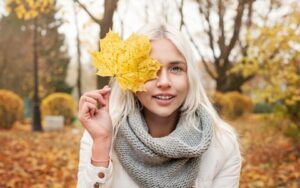 How Long Do Dental Implants Last?
Dental implants are designed to last a lifetime! They're made of extremely durable titanium, which integrates naturally with your body's bones and tissues.
However, only the implant itself is expected to be a lifetime investment. Chewing surfaces—the crown, bridge, or dentures—wear down with use, of course. We can easily replace that as needed.
How Much Do Dental Implants Cost?
Every implant is different because we can choose between materials and levels of customization in each part of a new tooth.
There are varying price tags on the implant root itself, the abutment connector, tooth crown or other appliance, and other services.
With insurance and other factors, you might not pay the retail amount. Let's discuss dental implant costs for your specific needs at your free consultation.
For Quality Dental Implant Placement, Contact Our Office Today!
Let's restore your beautiful, unique smile at a FREE dental implant consultation. Meet in our comfortable, patient-centered family dental practice for a complimentary consultation.
Your dentist will make sure your teeth and mouth are ready for surgery—and all your questions are answered. If this is the right option for you, we'll let you know. If another option is better, we'll recommend it.
Get a risk-free appointment today. There's no obligation and you'll get a professional opinion on how to solve your needs. Don't live with a damaged smile anymore.
Call Silverdale Dental Center for a FREE consultation today.