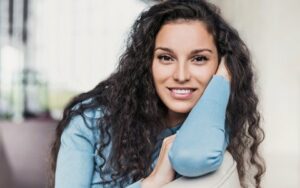 Silverdale Dental Center provides many different treatment options for our patients here in Kitsap County. The most advanced treatment we provide is full-mouth reconstruction.
For those who wish to completely redefine their smile, our experienced team of dental providers is here to help!
What Is an Aesthetic Full-Mouth Reconstruction?
Aesthetic full-mouth reconstruction, rehabilitation, or restoration—all terms for the same goal. Some of our patients with advanced dental decay may need to have their entire set of teeth, including both the upper and lower jaw, replaced or enhanced.
The exact treatment recommended will vary from person to person depending on the status of their teeth. Fortunately, we'll have a solution for every patient so they can have a tailor-made perfect smile as quickly and inexpensively as possible.
Restoring Your Smile for Functionality
Full mouth reconstruction is great for restoring chipped, broken, or missing teeth. However, this dental service isn't just for improving how your smile looks. All of our treatments improve functionality and health as well:
Implants
Crowns
Veneers
Bridges
Whitening
Dental bonding
Fillings
Invisalign® clear braces
A few functional benefits that come with full-mouth restoration include:
Being able to chew food and speak easier
Reduced risk of suffering from gum disease
A white smile that is more resistant to staining
Closing the gaps between your existing teeth
Avoiding the strain of removable dental options like dentures
Correcting your bite to reduce jaw discomfort or TMJ pain
Fully Restored Smile for Confidence You Deserve
Do you find yourself covering your mouth when you laugh or speak? Do you hide your teeth for photos? You can cure that self-consciousness for good with a full-mouth reconstruction that is geared to give you the smile you've always wanted.
What Are Full-Mouth Reconstruction Dental Implants?
Missing teeth are hard and can be painful. Fortunately, we offer same-day treatment that will allow us to replace all the teeth in your jaw. Experience the rejuvenation of the All-on-4® treatment concept for yourself!
The All-on-4® treatment concept relies on four or more implants to provide a foundation for an entire row of teeth. This minimizes the strain on your gums and mouth while providing you with a fantastic, custom-made smile.
We Can Fully Restore Your Smile After Dental Emergencies or Trauma
With our reconstructive treatments, you won't have to wait to start fixing your smile. We're open six days a week and offer extended evening hours, so contact us right away if you have a dental emergency!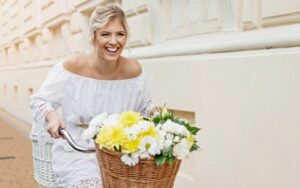 Look and Feel Younger With Full-Mouth Reconstruction
Aging comes with a variety of challenges, but your smile doesn't have to be one of them. As we get older the following problems happen to our teeth:
Decay
Discoloration
Tooth loss
More frequent cavities
Gum recession
At Silverdale Dental Center, you can repair an aged smile with a full mouth reconstruction. We can bring back the smile of your youth, which will fill out the shape of your face and make you look younger again!
You Can Reverse Time and Get Your Smile Back!
Yearning for the smile you had years ago? You can have it! Our full mouth reconstructive services can turn back the clock and let you show off a gorgeous smile again. You might think the damage to your teeth is too extensive, but it's not. We can fix it and make it just as beautiful as it used to be—even more so!
What To Expect Before and After Full Mouth Reconstruction
Before we start any treatment, we'll sit down with you during a FREE consultation to get to know you better and discuss the issues you've been experiencing. We'll also take the opportunity to perform an exam to get a better idea of your needs.
Since each treatment is unique to the patient, treatment timelines will also look different. We may have you come in multiple times over the course of months or a year, or we might just see you once or twice over a couple of weeks.
Whatever your treatment looks like, the result will be an incredible, new, and healthy smile.
How Long Does Full-Mouth Reconstruction Take?
Depending on your treatment, your full mouth reconstruction may only take one or two visits. It could also take several months or even a year for longer treatments like Invisalign clear braces. Your mouth may need time to recover after some dental treatments, especially treatments that replace most of your teeth.
Contact our dental team if you have any questions about your dental recovery.
How Much Does Full-Mouth Reconstruction Cost?
We individualize our treatment plans and do our best to keep within your budget. Contact us today so we can schedule a free consultation and find the best oral health solution that fits your individual needs.
Where Can I Find Dental Full-Mouth Reconstruction Near Me?
Silverdale Dental Center provides full mouth reconstruction, and many other great cosmetic and general dental services, to families in the Silverdale area. We're also happy to treat parents and their children who live in the following surrounding areas: Bremerton, Silverdale, Poulsbo, Port Orchard, Belfair, Seabeck, Bangor, Sequim, Port Hadlock, Port Ludlow, Bainbridge Island, Suquamish, Kingston, Port Gamble, Quilcene, Hansville, Port Townsend, Chimacum, and Brinnon
By reaching out to us, you can schedule your next appointment today. If you or your loved ones want a brighter and healthier smile, we hope you'll consider trusting our professional dental team here at Silverdale Dental Center!
When Considering Cosmetic Dentistry Full-Mouth Reconstruction, Give Us a Call To Schedule Your Completely Free Consultation Today
Open Monday through Saturday, we are ready to help you find your perfect smile. Fill out our contact form or give us a call to find out more about our great cosmetic dental services!