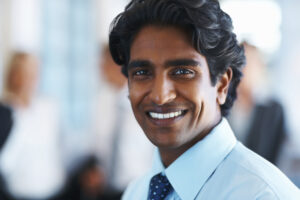 Are you interested in dental implants, a lifetime investment in your dental health? If you have a few more questions, check here for some quick answers to help you make a decision.
If a tooth implant seems right for your needs, you can call Silverdale Dental Center for a FREE implant consultation. Get a checkup, dental x-rays, and the professional advice to get you ready for implant surgery.
How Long Does a Dental Implant Procedure Take?
It takes about one hour to complete a dental surgery to place a dental implant, although it can take up to two hours.
You'll first need to complete a consultation, health check, dental records review, scans, and any conversation you need with your family dentist. That appointment can take another hour.
Plus, if your jawbone needs additional mass for a successful implant, you could need bone graft surgery, which safely stimulates the jaw to grow and strengthen.
Finally, we'll craft a crown or dental bridge to rest on your implant and place it on your implant in another short appointment. (You'll get a temporary appliance immediately for normal chewing.)
So, all the dental implant steps take a few hours total and span several months as your jawbone naturally integrates the dental implant.
What Is a Dental Implant?
Do you need new teeth? Or a single new tooth? Many of our patients need one tooth replaced after an accident or dental problem. If that's you, the dental implant process will give you:
A Dental Implant: A titanium post that acts as a new tooth root. It can support a single new tooth. Two or more implants can work together to support other appliances.
The New Tooth: A tooth crown, which recreates the top and sides of your lost tooth.
The Implant Abutment: A connector that joins the new tooth to the implant post.
Your implant is a new tooth root made of extremely durable metal. It'll give your new tooth a natural look and feel, because it is bonded to your jaw, like a natural tooth root.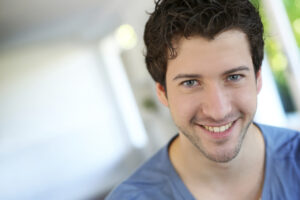 How Long Do Dental Implants Last?
We use high-quality titanium for our dental implants. Dental implants typically will be with you for life. They're a great investment.
Plus, titanium has been proven to be compatible with the human body. That means your jawbone will naturally bond with the implant while your tissues accept it.
Keep in mind that a dental crown or other appliance is made of great-looking materials that simulate the look and feel of a tooth. These wear down after ten or more years and must be replaced. But the titanium implant will usually last for life.
Who Qualifies for Dental Implants? Am I a Candidate for Dental Implants?
You might qualify! Let's find out during a FREE consultation at the dental clinic.
If you have any general dentistry issues, such as gum disease or cavities, we'll offer the necessary dental services. You'll need healthy teeth and gums for a successful tooth implant process.
Of course, your dentist will be honest with you. Whether a dental implant is the right solution for you or another service would be better, we'll give you a professional recommendation that best fits your needs.
How Much Do Dental Implants Cost?
The total price of a tooth replacement is a little different for each patient because a new tooth consists of several parts, which can each be made of a range of customized materials. Some patients also need a jaw bone graft to strengthen the jaw, which adds an additional cost to the overall procedure.
Plus, your insurance plan and possible HSA or FSA account can also determine the price.
Will I Need To See an Oral Surgeon To Have Dental Implants Placed?
We are set up to take care of the entire process at Silverdale Dental Center so that you don't need to visit any other dental specialist. Our dentists have the training and experience to safely and comfortably place your implants. We have a board-certified implant dentist on our team to take care of your dental implant needs.
Schedule Your FREE Implants Consultation at Silverdale Dental Center Today!
End the struggle with a missing or damaged tooth and say goodbye to discomfort and embarrassment when you schedule a risk-free dental implant consultation with us!
We'll find out if this is the right option for you—or recommend one of the other tooth replacement options available.
Just contact Silverdale Dental Center now for a free professional consultation. You'll get all your questions answered and be on your way to a beautiful, confident smile.