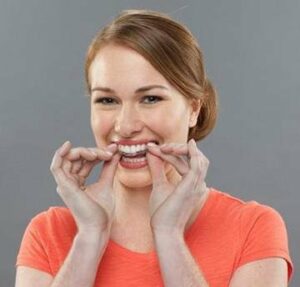 Braces are practically a rite of passage for teenagers. Fortunately, Invisalign's popular teeth-straightening system offers teens an invisible alternative to the bulky metal brackets and uncomfortable wires that come with traditional braces. In fact, the Invisalign® Teen clear braces treatment is now more popular than ever with teenagers thanks to its comfort and convenience.
Just like traditional Invisalign clear braces for adults, these clear aligners use custom-molded plastic trays that gradually shift your smile into a straighter position over time. The Invisalign® Teen treatment gives you a more comfortable, and less awkward, way to achieve a straight smile without any major lifestyle adjustments.
What Will My Friends Say?
Because Invisalign® Teen is essentially transparent on your teeth, many of your friends may not even know you're wearing them! Invisalign clear aligners are a popular alternative to metal braces among teenagers in particular, as it doesn't involve any bulky metal appliances that can get in the way of your social life. With Invisalign® Teen, your mouth can remain metal-free all through high school.
Will I Still Look Cool and Be Able To Do Everything I Want?
Invisalign clear aligners are convenient, undetectable, and removable, so you can still do all your favorite things for the duration of the treatment. Since the aligners are crafted from clear material fit precisely to your unique smile, you won't have to worry about hiding your teeth on picture day or missing out on any of the off-limits foods, sports, and other activities associated with traditional metal braces.
Benefits of Invisalign® Clear Aligners
Keep Playing the Game | Whether you play a sport, a musical instrument, or perform on stage, you can rest easy with Invisalign aligners. They won't cause an injury to your mouth or get in the way of your performance.
Eat What You Want | Traditional braces and hard, sticky, or chewy foods make for a bad combination. Invisalign clear braces, on the other hand, can be removed while eating, drinking, and brushing your teeth.
Don't Lose Your Confidence | Over half of teenagers admit that metal braces are embarrassing, and an even larger number know they can be uncomfortable and cumbersome to properly care for. Invisalign invisible braces are a discreet alternative that most people won't even notice.
Stay Chill | Traditional metal braces require changes in dental hygiene practices, your diet, and the number of hours you spend in the orthodontist's chair. With occasional quick appointments and regular aligner usage, Invisalign® Teen makes straightening your teeth a breeze.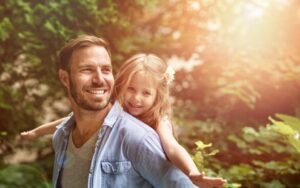 Invisalign® Clear Braces Work!
With dedicated use, Invisalign® Teen can begin to transform your smile in a matter of months. You can achieve outstanding results that correct a variety of orthodontic issues, from tooth crowding to bite problems. This teeth-straightening system is made specifically for your smile, so you know that you're getting customized, effective treatment.
Get Your Teeth Straightened Over the Summer and Go Back to School With a Confident, Beautiful, Straight Smile!
The best part of the Invisalign® Teen system is its flexibility. Rather than show up on the first day of school after a summer break with a mouth full of metal, you can start your Invisalign® treatment over the summer and walk into your first class with confidence and ease.
How Does Invisalign® Teen Work?
The Invisalign® Teen system straightens your smile with advanced dental technology through a few simple steps:
Get Your Exam: We examine your smile and take digital scans to create a map of your teeth to create a treatment plan.
Get Your Aligners: You receive a set of custom-fit clear aligners to be worn for 22 hours per day. These aligners put pressure on your teeth and move them slowly into place.
Switch Your Aligners: Every week, you will swap your previous aligner set for a new pair that will bring you closer to your straight smile goals.
Show Off Your Smile: After treatment is complete, you can enjoy your newly straightened smile! To maintain your straight teeth, we will provide a retainer to keep up your results.
Invisalign® Clear Braces Cost
Each Invisalign treatment is as unique as the smiles they correct. The total cost depends on the length of treatment, dental coverage, and other treatment factors. Contact us to discuss payment options, financing, insurance coverage, and the payment options best suited for your family's budget and lifestyle.
Get Your FREE Invisalign® Consultation
Silverdale Dental Center is an award-winning Invisalign® provider with an outstanding experience with the Invisalign® Teen system. Everyone deserves a straight smile, which is why we offer consultations at no cost to you. Call us today to schedule!