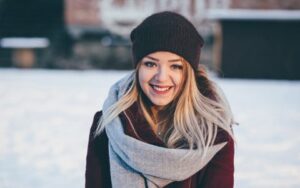 There's a remarkable, reliable technology that will solve your tooth replacement needs. The dental implant process will give you a new tooth root that will support a new tooth (or larger appliance) in the most natural way—and last a lifetime.
Silverdale Dental Center Places Dental Implants and Implant-Supported Dentures
Crowns, conventional bridges, and dentures aren't the only tooth replacement options. The problem with many tooth restoration options, dentures in particular, is that they are temporary, removable prosthetics.
While dentures may look like your natural teeth, they will not feel like your natural teeth. In fact, the majority of denture wearers have issues with stability, comfort, and bone health. Dental implants can help with all of these issues:
Stability: Dental implants will make other tooth replacement fixtures more stable and comfortable in the mouth. Since they are effective, secure, and extremely durable, they will keep you smiling every day.
Comfort: Dental implants will make your smile look and feel as natural as ever. In areas where there are missing or severely damaged teeth, dental implants can easily fill in any awkward gaps, making your smile look fresh and renewed.
Bone Health: Dental implants replace your tooth root, so they keep your jaw supported and stimulated.
Implants are also long-lasting, which makes them a cost-effective option for replacing teeth.
For a permanent restoration, visit Silverdale Dental Center and we can provide you with advantages only available with traditional dental implants in Silverdale, WA.
How the Dental Implants Process Works
A dental implant is a device designed to replace missing teeth.
Dental implants are made of titanium to ensure a strong and stable foundation for false teeth and are surgically set into the jawbone where a tooth is missing.
A denture or any replacement crowns and bridges will then be securely fit on top of the implant.
The implant is fused to the jawbone through the process of osseointegration.
Stability is added in between replacement teeth and the jaw bone through a dental implant procedure. The practice has become a common method for securing replacement teeth and hiding any tooth gaps in the mouth.
Thanks to dental implants, all of these issues with tooth gaps and replacement teeth are more effortless and easier to handle. Surgery can seem scary, but dental implants have the highest success rate of any surgically-implanted device in medical practice.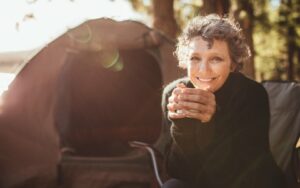 Advantages of Dental Implants
There is a wide range of benefits to dental implants other than simply replacing a missing tooth:
Multi-Purpose Solution: The implant will help maintain proper bone levels, support over-dentures, and keep the mouth feeling natural and comfortable when a real tooth is missing.
Stronger Bones: The prevention of bone loss makes dental implants a huge success for patients with missing teeth, who can often suffer from bone deterioration.
Discreet: Since the titanium material is lightweight, durable, and biocompatible, the implants will go unnoticed on a daily basis, making it easy to forget they are there.
Long-Lasting: If taken care of properly, dental implants can last several decades—now that's effective!
Durable: Dental implants are extremely strong and made of high-quality materials. That means you can bite into your favorite foods without any worries!
Cost-Effective: A tooth implant is worth any extra cost beyond a dental bridge for tooth replacement. Your new teeth will work exactly like your natural tooth—and look great too.
Convenient: It's just as easy to brush and floss tooth implants as your natural teeth. Plus, they'll never need a filling or root canal.
Creates Better Dentures: Implant-supported dentures are stable and are held in place reliably by dental implants.
If you have tooth damage, you should contact Silverdale Dental Center. We can quickly set up your implant surgery to ensure your jawbone and other teeth get the support they need.
One-Stop Dental Implants Shop
At Silverdale Dental Center, our experienced dentists will safely place dental implants that will replace the gaps in your mouth. Patients will find the results to be very comfortable and unnoticeable to others.
Dental implants have greatly changed dental practices in a positive way, and they can be beneficial to you, too. We have a great support system of dentists and assistants to keep you comfortable during the procedure. Similar to a regular filling, dental implants involve little to no pain and recovery is quick and easy.
Call Silverdale Dental Center for a FREE Implants Consultation
Schedule an appointment with us now to gain the comfort and health benefits you always wanted. Dental implants will provide you with high-tech teeth that will last you a lifetime. Plus, your smile will look bright and radiant, adding confidence that might have been lost due to missing teeth.