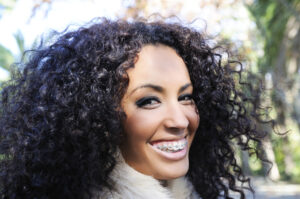 Are you missing a tooth—or a few? The empty socket might be bothering you when you eat and talk to people. Imagine the relief of suddenly having a new tooth there!
Beyond replacing teeth, dental implants have many other advantages. Below are ten benefits of dental implants that we've seen. These might help you make a decision to invest in dental implants and invest in yourself.
1. Improved Self-Image, Confidence, and Function
Your new tooth will function just as well as a natural tooth for chewing but also for smiling and talking. You won't have any lingering doubt about how you look when you interact. A tooth implant will restore total confidence in your smile, and you'll eventually stop thinking about it at all.
2. Keeping Teeth From Drifting
A missing tooth causes a problem for other teeth: They slowly migrate out of their current positions toward the socket, which can distort a smile, cause uneven tooth wear, and change your bite. Your dental implant process will hold your teeth in place, protecting your smile.
3. Similarity to Your Teeth
A dental implant with a new tooth crown on it—or several implants with a dental bridge or fixed dentures—feel and function like natural teeth. That's because implants attach straight to your jaw, working like natural tooth roots. Plus, we customize the visible teeth to look like your own.
4. They Last a Lifetime
When you look at all the tooth replacement options, dental implants emerge on top: They will typically stay with you for the rest of your life, naturally bonded with your jaw.
5. Eat and Speak Naturally and Confidently
It's frustrating when an empty socket—or traditional dentures—limit your food choices or add a lisp to your words. Great news, though: After implant surgery, you'll be able to eat sticky and crunchy foods again. And a front tooth implant will clear up a lisp immediately.
6. Simple Maintenance
Your personal dental care habits don't have to change for your new teeth. Whether you get a single new crown, a bridge, or an entire new arch, you'll be able to brush your teeth and floss as usual. After your implant placement, your routine will stay basically normal.
7. Better Facial Features
When you lose a tooth, the jawbone under it deteriorates, which then causes facial features to sag. A few lost teeth will change the shape of the face and can shrink the chin. But our dental implants can prevent this. Each dental implant is like an anchor that holds the shape of your face where it is.
8. Improved Jawbone Density
Bones naturally lose density as we get older. Amazingly, dental implants prevent jawbone deterioration. We also offer bone graft surgery when patients' jawbones are too thin, getting them ready for the implant procedure.
9. More Comfortable Dentures
Many patients swear that their best dentures are attached to implants. That's because these dentures won't slip or pop out when you're talking or eating, and they don't need denture adhesive. You can even get removable dentures anchored to implants.
10. Lack of Stress
Some patients worry about a traditional bridge or crown popping out—or losing traditional dentures. Not with implants! Your smile will feel natural and your teeth will be permanently held in place. You won't have to think about an extra issue with your teeth. The stress will melt away.
Call Silverdale Dental Center for Your FREE Dental Implant Consultation
We're excited to give you a beautiful new smile at Silverdale Dental Center. We even offer a FREE implant consultation, which includes digital dental x-rays, a talk with your family dentist, a thorough understanding of your dental records, and more.
We'll determine if implants are the right option for your overall health and your smile. And this consultation comes at no financial risk to you. So please contact Silverdale Dental Center to get your free consultation now. We can't wait to meet you!