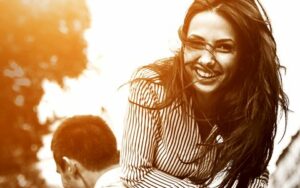 Teeth grinding, clenching, stiffness, clicking, and popping in the jaw can all cause severe pain and discomfort. Any issues or conditions that affect your jaw and the muscles of your face are called temporomandibular disorders, or TMD.
These conditions, which largely impact the temporomandibular joint (TMJ), can have a noticeable impact on your quality of life, making it harder to talk, smile, chew or rest at night due to aches and irritation.
If you regularly experience tenderness, swelling, or pain in your jaw, you may be a candidate for TMJ splint therapy. This treatment solution is designed to resolve TMJ pain and discomfort by immobilizing and cushioning the jaw to reduce pressure and provide much-needed relief.
What Happens When I Get a TMJ Splint?
Your jaw performs important functions, from helping you to chew your favorite foods to communicating with important clients at work. Added strain to the important joints of your jaw, particularly through TMD, can bring strain to other areas of your life due to decreased jaw function.
Each TMD condition has a variety of causes, including:
Jaw misalignment
Stress
Bruxism, or teeth grinding
Arthritis
Injury
Clenching
TMD can manifest as frequent headaches, tension, locking of the jaw, pain or tenderness when chewing, restricted jaw movement and pain in adjacent areas such as the ear and facial muscles. At Silverdale Dental Center, we provide several TMJ splints to alleviate these symptoms and keep your teeth, gums, and jaw as healthy, strong, and comfortable as possible.
4 Types of TMJ Splints
TMJ splint therapy uses a device that is placed in the mouth to allow your jaw and facial muscles to soften, align in the proper position and prevent the grinding or clenching that causes unpleasant symptoms. When it comes to TMJ splints, there are four primary types.
Over-the-Counter Guards

Best for cases of mild bruxism or nighttime grinding, over-the-counter guards are typically made from a moldable synthetic material that provides either partial or full coverage of your teeth. They are molded to your smile by either boiling or heating up the material and making an impression of your bite. These guards are convenient and can help reduce TMD symptoms. However, they will not provide as secure a fit as custom options, and may not be as durable or reliable. In certain cases, they can even make symptoms worse.

Custom Flat-Pane Splint / TMJ Night Guard

This option is an effective treatment method for TMD and cases of bruxism. They are molded to your teeth and provide a layer of protection for your teeth to support your bite and prevent strain.

These night guards are custom-molded by your dentist from durable, long-lasting material according to your unique smile and jaw movements, so you enjoy a more natural, comfortable fit. This ensures even contact, adequate coverage, and maximum protection for your teeth and jaw.

Removable Neuromuscular Orthotic

A custom orthotic device works by maintaining your jaw in the correct position to correct alignment and prevent discomfort, pain, and fatigue. Unlike mouth guards, an orthotic works much like several other corrective dental treatments in that it encourages long-term correction of jaw and bite misalignment by retraining and adjusting their position over time.

As their name suggests, these devices are removable and are designed to be used in tandem with other therapies that relax the muscles and promote a healthier, more stable alignment.

Mandibular Advancement Device for Sleep Apnea and Snoring

Though designed to minimize or eliminate the symptoms of sleep apnea, including loud snoring, a mandibular advancement device (MAD) can also relieve pressure on the jaw and prevent many of the unpleasant consequences of TMD. These devices hold your mouth into an aligned position to expand your airway and cut down on soft tissue obstruction, all while supporting the jaw and keeping it in a healthy posture for sleep.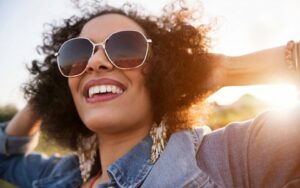 Benefits of TMJ Treatments
If you suffer from TMD, you know how unpleasant it can be to experience TMJ pain or discomfort when yawning, chewing, speaking, or sleeping. TMJ treatments reduce a variety of TMD symptoms, but they can also have other health and dental advantages, including:
Reduced risk of teeth damage
Improved hearing and reduced tinnitus
Better quality sleep
Reduced jaw, neck, and back stiffness or pain
Fewer headaches and migraines
Even facial muscle tone
Improved digestion due to easier chewing
Better mood
A surprising number of physical symptoms may be traced back to TMD, and the link between TMJ treatment and improved quality of life is apparent. If you experience chronic jaw discomfort, Silverdale Dental Center can help.
To Stop TMJ Pain, Contact Our Office Today!
Get in touch with the professionals in our practice to discover how you can reduce unpleasant TMJ symptoms and experience the benefits of customized, professional TMJ therapy.