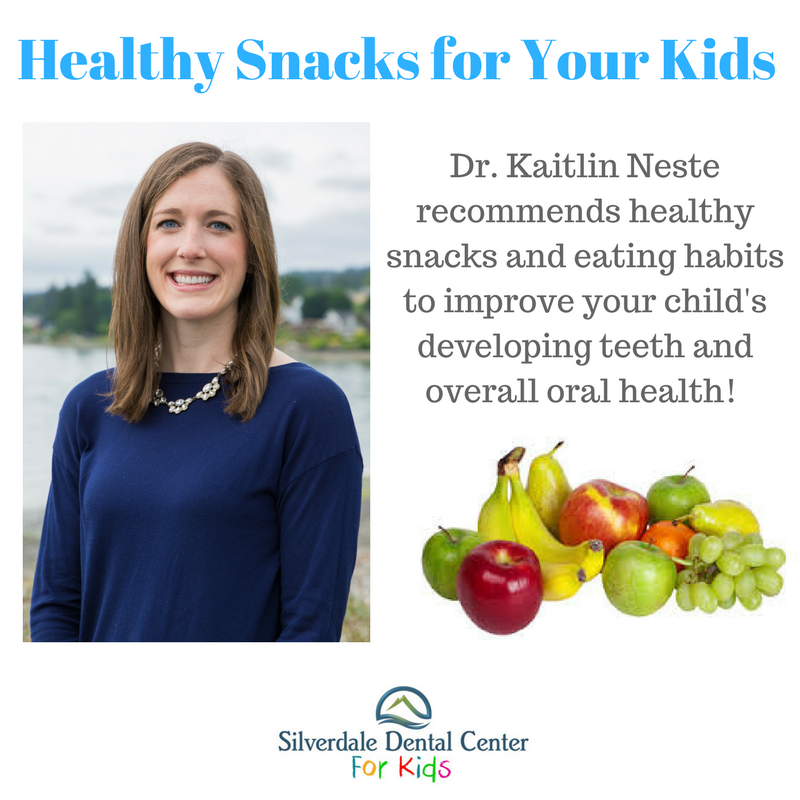 We know that kids require frequent snacks to fuel their growing bodies.  Healthy eating habits help lead to healthy teeth and some snacks tend to increase the risk of cavities due to their sticky or high sugar nature.   A good rule of thumb is the longer a food remains in the mouth the greater the risk of cavities.
Snacks that I recommend are whole fruit (not dried), vegetables and yogurt or cheese.  Snacks that I recommend kids avoid are foods such as fruit snacks, raisins, crackers or chips and juice or energy drinks.  After any snack I recommend your child have a drink of water to help rinse out residual food.
Happy and HEALTHY snacking!