Invisalign at Silverdale Dental Center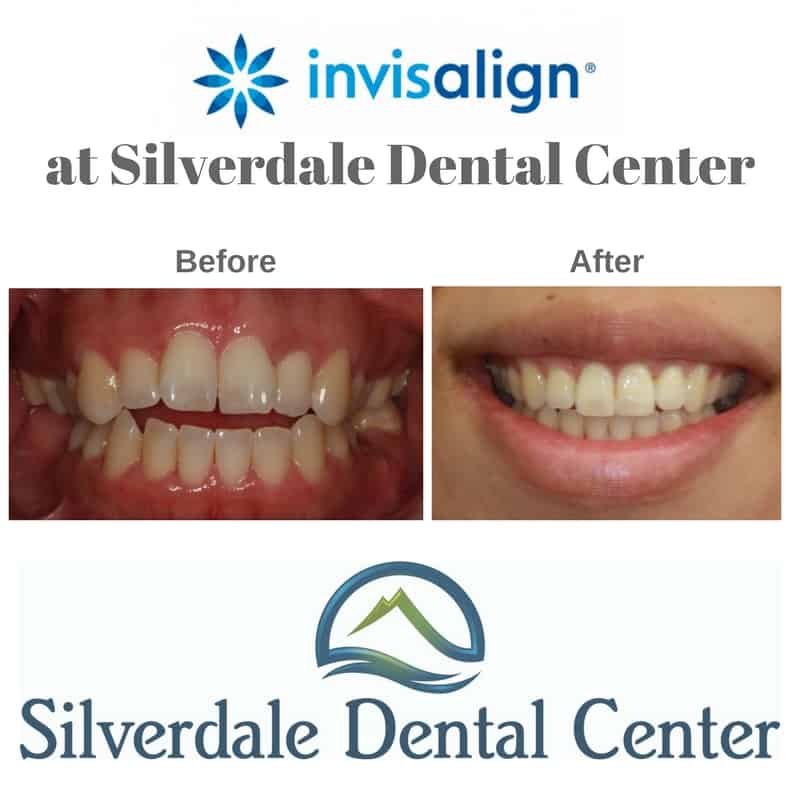 Have you ever thought about straightening your teeth? One very popular option you may have heard of is Invisalign. Invisalign is an incredible method for straightening and improving the position of your teeth without traditional brackets and wires. Here at Silverdale Dental Center, we take on Invisalign cases both big and small. We use Invisalign to treat more complex patients wanting a complete smile makeover, while other patients may just need minor corrections to issues that have developed since having braces as a teen. Whatever the case may be, call and schedule a consult and we would be happy to discuss your orthodontic options here at Silverdale Dental Center.
Take a look at some of our before and after photos and imagine what Invisalign could do for your smile!